Baja Bob's Strawberry Margarita Mix 750ml
Bob's berrylicious margarita and daiquiri mix is bursting with flavor! There's nothing subtle about…

Baja Bob's Sugar Free Margarita Mix 750ml
This luscious lime-flavored Margarita Mix is the unbelievable beverage that started it all! Bob's su…

Baja Bob's Sugar Free Margarita Mix 1.75L
This luscious lime-flavored Margarita Mix is the unbelievable beverage that started it all! Bob's su…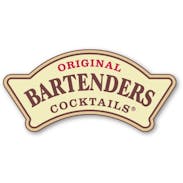 Bartenders Cocktails Whiskey Sour Mix

Dirty Sue The Original Premium Olive Juice 750ml
Dirty Sue is twice filtered brine (olive juice) made from premium olives and comes in an attractive…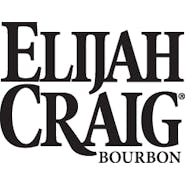 Elijah Craig Old Fashioned Cocktail Syrup 8 oz. Bottle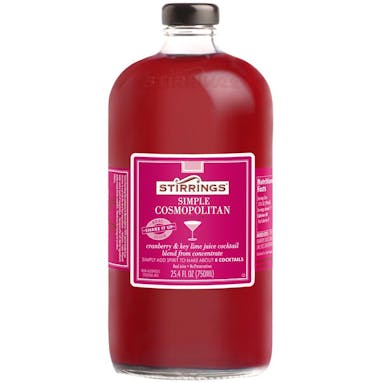 Stirrings Cosmopolitan Mixer 750ml
Our Cosmopolitan Cocktail Mix is made with bright cranberry juice and Key limes in the perfect propo…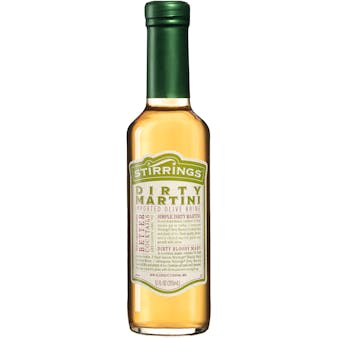 Stirrings Dirty Martini Mixer 12 oz.
Classic cocktails are always in style with Stirrings, we make crafting a Dirty Martini easy with our…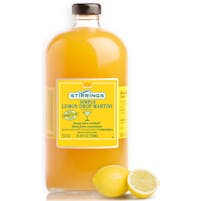 Stirrings Lemon Drop Mixer 750ml
Since its origin in the early 1990s, the key to a really great Lemon Drop has been the perfect balan…
Stirrings Margarita Mix 750ml
Crafting great margaritas only come from using the best ingredients. That's why in our margarita mix…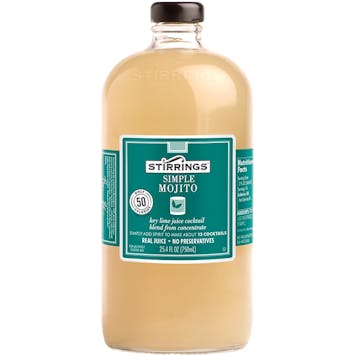 Stirrings Mojito 750ml
This effervescent cocktail was inspired by Havana's vibrant lifestyle in the 1920s. While Hemingway…

Stirrings Old Fashioned Mix 750ml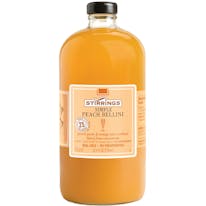 Stirrings Peach Bellini Mix 750ml
Originally created at the famed Harry's Bar in Venice, the Bellini has long greeted guests coming of…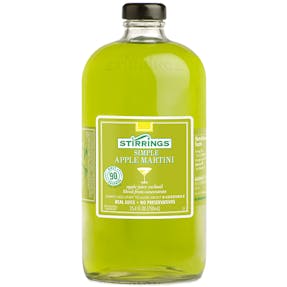 Stirrings Simple Apple Martini Mixer 750ml
The Apple Martini is unrivaled amongst its cocktail contemporaries for glamour and urban sophisticat…

Stirrings Simple Mai Tai Mixer 750ml

Stirrings Simple Mule Mixer 750ml

Stirrings Simple Pomegranate Martini Mixer 750ml
Since antiquity, the pomegranate has been an object of mysticism. With its delicious plump seeds and…

Stirrings Simple Syrup 12 oz.
The original inspiration for our "Simple Cocktails," Simple Syrup is a starting point for many great…