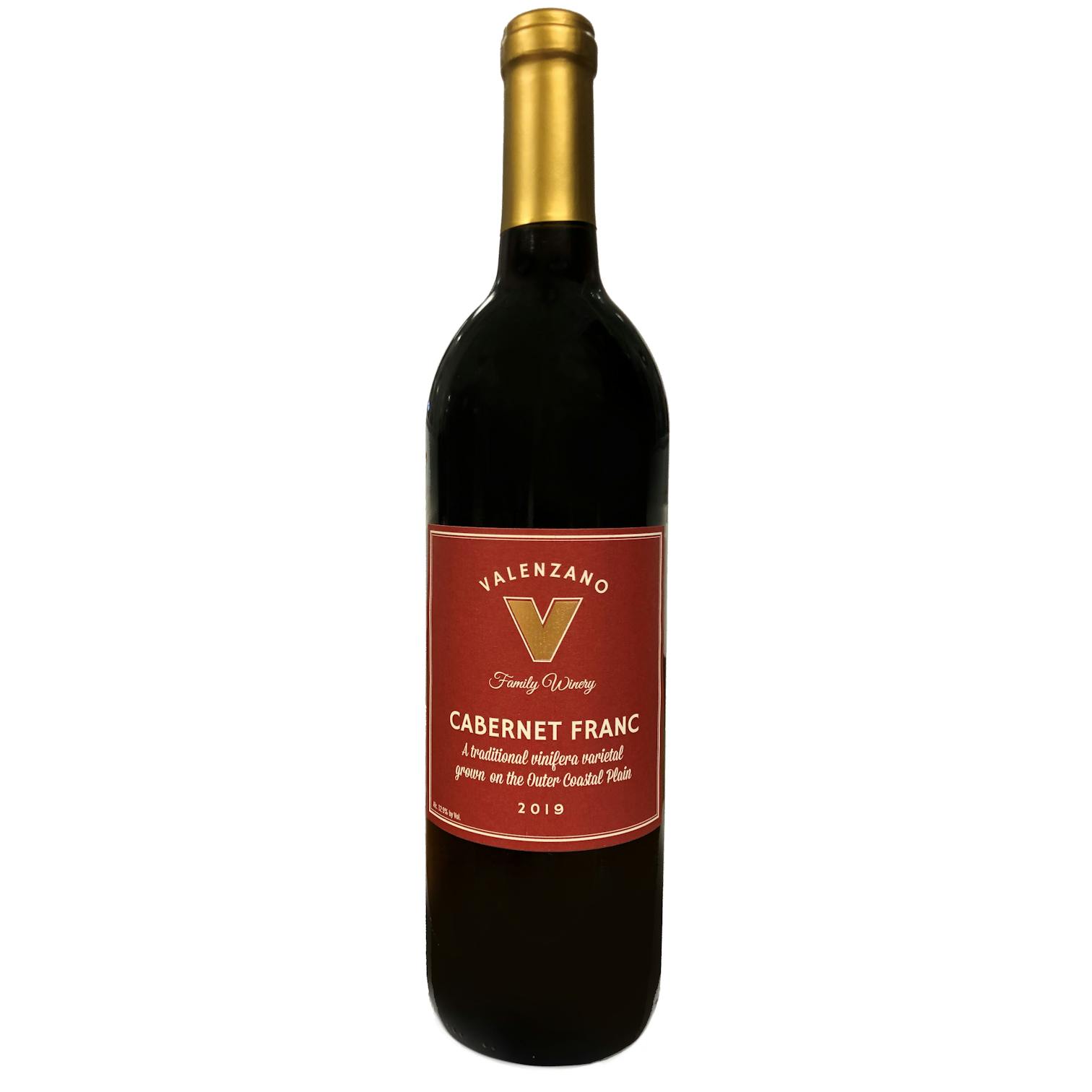 Valenzano Cabernet Franc 2019 750ml
A Cabernet Franc from New Jersey.
This fruit forward red has velvety tannin texture with notes of raspberries, cherries & fresh bell p…
Valenzano Chambourcin 2019 750ml
A Chambourcin from New Jersey.
A medium bodied red with rich color, firm acidity and lingering tannins. Serve with spicy grilled me…

Valenzano Cynthiana 2017 750ml
A Norton from New Jersey.
Outer Coastal Plain, estate grown. Lustrous, ruby tinted Cynthiana wine with a light berry aroma, co…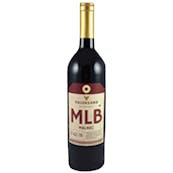 Valenzano Malbec 2018 750ml
A Malbec from New Jersey.
Hints of light floral notes with a touch of oak for an earthly, full-bodied taste.

Valenzano Old Indian Mills Blend 2017 750ml
A Merlot from New Jersey.
Try it and enjoy a complex blend of old and new world flavors.

Valenzano Shamong Labrusca 750ml
A Labrusca from New Jersey.
Semi-sweet and slightly foxy with a subtle earthiness. It pairs well with barbecue, burgers on the g…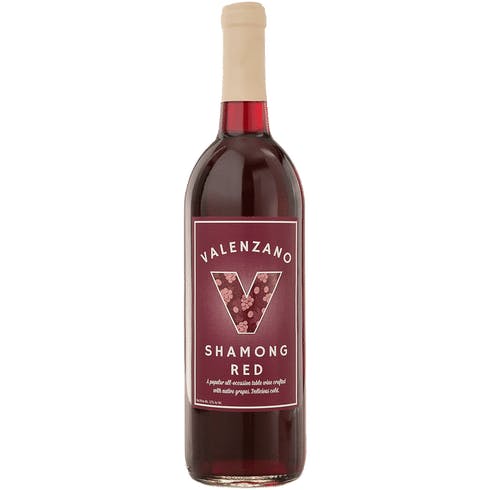 Valenzano Shamong Red 750ml
A wine from New Jersey.
Our famous sweet wine made from locally grown concord grapes. Its fruity homemade characteristics ma…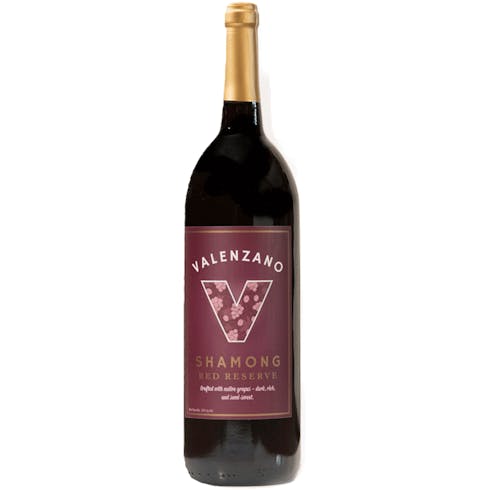 Valenzano Shamong Red Reserve 750ml
A Concorde from New Jersey.
Crafted with Concord and Ives grapes, Shamong Red Reserve is dark, rich, and semi-sweet. It is a thr…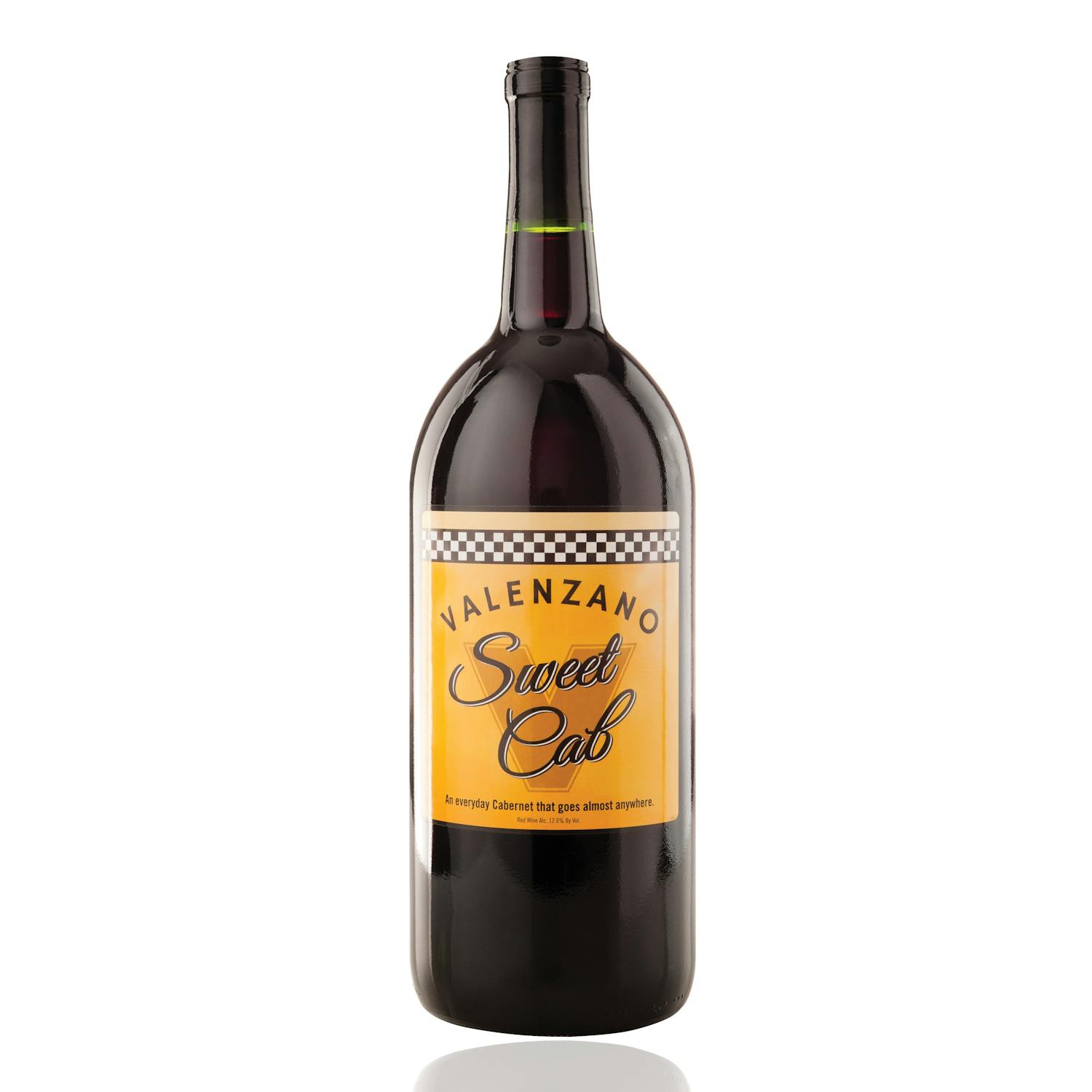 Valenzano Sweet Cab 1.5L
A Cabernet Sauvignon from New Jersey.
An everyday Cabernet that goes almost anywhere.