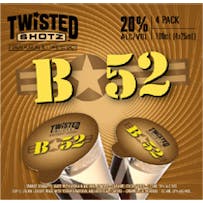 Twisted Shotz B-52 100ml
A tasty blend of Coffee, Orange and Cream Liqueurs. Drop a bomb today! 4 pack/25ml each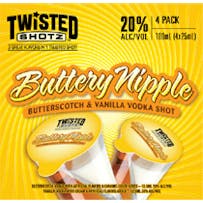 Twisted Shotz Buttery Nipple 100ml
Exactly what you would expect it to be. Luscious Cream Liqueur and Delicious Butterscotch Schnapps…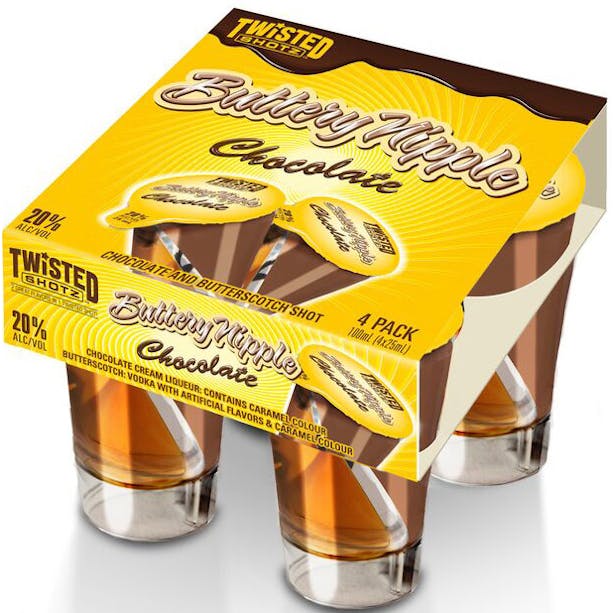 Twisted Shotz Chocolate Buttery Nipple 100ml
Many will tell you: the only way to make a Buttery Nipple better is to top it with chocolate. So tha…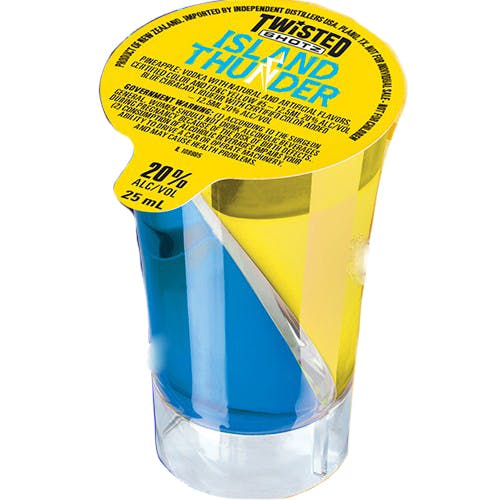 Twisted Shotz Island Thunder 100ml
Blue Curaçao + Pineapple Liqueur.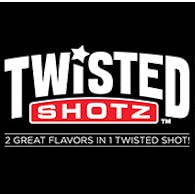 Twisted Shotz Jolli Jolli 100ml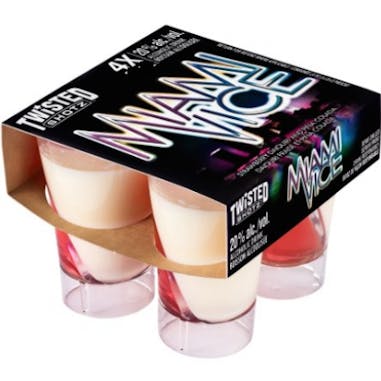 Twisted Shotz Miami Vice 100ml
A tropical explosion in your mouth. Strawberry Daquiri and Pina Colada ready to mix in you mouth. 4…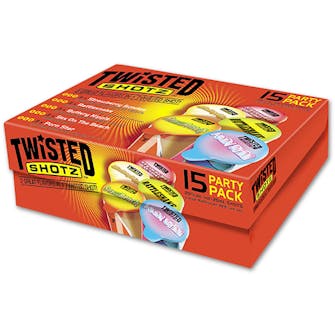 Twisted Shotz Party Pack Traditional 100ml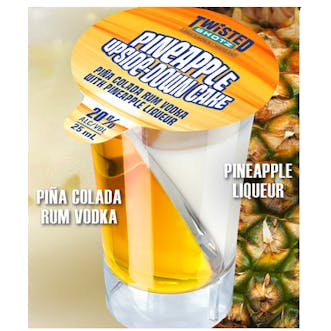 Twisted Shotz Pineapple Upside Down Cake 100ml
Piña Colada Rum Vodka and Pineapple Liqueur. This island escape is just what you'll need to get your…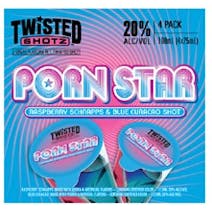 Twisted Shotz Porn Star 100ml
You know you want one. Raspberry Liqueur and Blue Curacao combine to be the hottest flavor. Go ahead…
Twisted Shotz Pussy Cat 100ml
Watermelon Vodka and Piña Colada Liqueur Shot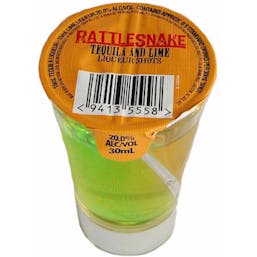 Twisted Shotz Rattlesnake 100ml
The ultimate shooter. Full 80 proof Tequila and Lime Liqueur. Get bitten.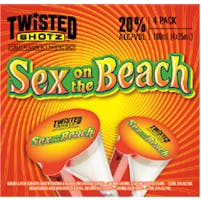 Twisted Shotz Sex On The Beach 100ml
A fruity mix of Pear, Banana and Cream Liqueur. It is Sex on the Beach Downunder style. 4 pack/25ml…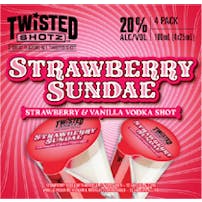 Twisted Shotz Strawberry Sundae 100ml
Tastes just like it sounds. Strawberry Liqueur and Cream Liqueur mix to form the perfect desert flav…