Refine Your Results
Showing 1 - 24 of 83 results.
Refine Your Results
Canal's of Berlin Recommends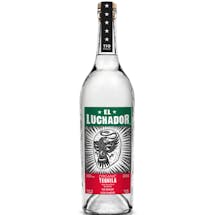 El Luchador Blanco Tequila 750ml
Inspired by the famed masked wrestlers of Mexico, tequilero David Ravandi has created El Luchador, a…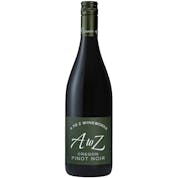 A to Z Wineworks Pinot Noir 2017 750ml
A Pinot Noir from Oregon.
The garnet red, 2017 A to Z Oregon Pinot Noir showcases what A to Z does best. A vibrant, complex no…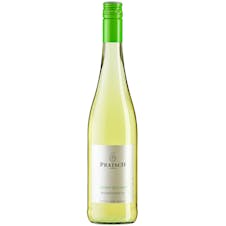 Biohof Pratsch Grüner Veltliner 2020 750ml
A Grüner Veltliner from Niederösterreich, Austria.
This wine is herbal, fresh, and spicy with notes of white pepper, apple, and citrus on the palate.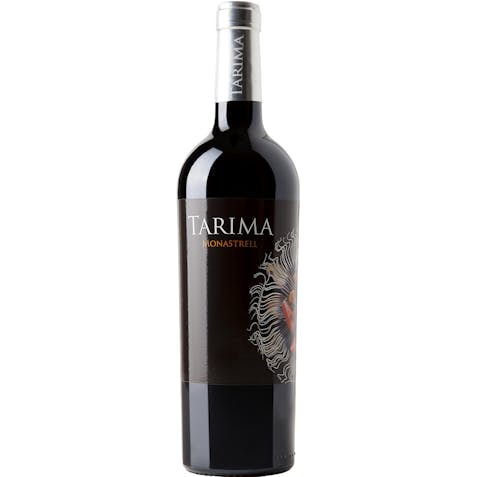 Bodegas Volver Tarima Monastrell 2017 750ml
A Red Wine from Jumilla, Spain.
Cherry colour with purple lights. Flores de Tarima in your glass with hints of liquorice and chocola…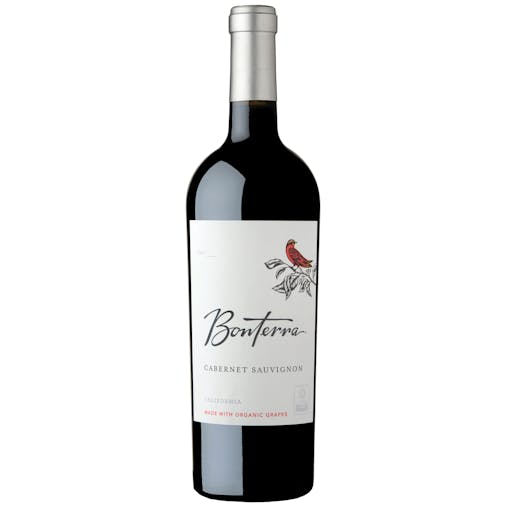 Bonterra Cabernet Sauvignon 2020 750ml
A Cabernet Sauvignon from California.
Bonterra Chardonnay 2020 750ml
A Chardonnay from California.
An initial impression of rich, buttery cream quickly turns to aromas of honey and lightly toasted al…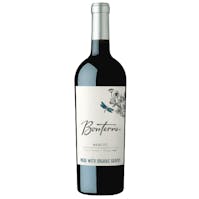 Bonterra Merlot 2019 750ml
A Merlot from California.
A dazzling deep mahogany red with a glint of purple, this Merlot's lovely hue sets the stage for a g…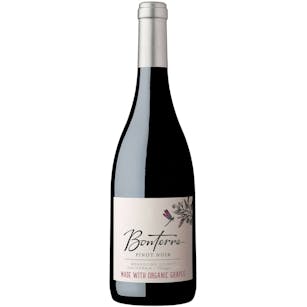 Bonterra Pinot Noir 2021 750ml
A Pinot Noir from Mendocino, North Coast, California.
The 2021 Pinot Noir shows brilliant clarity and a light mahogany red color with cherry and pomegrana…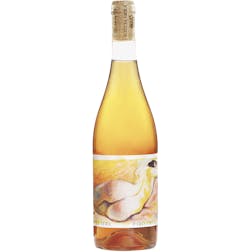 Buccia Nera PA'RO Toscana Bianco Orange Wine 2021 750ml
A Wine from Tuscany, Italy.
Intense gold with golden reflections tending towards orange. An intense bouquet that recalls th…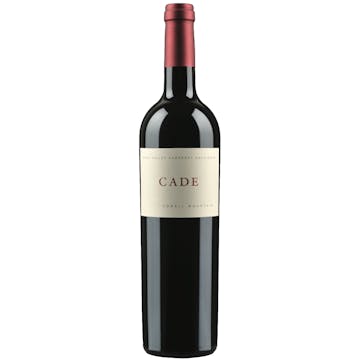 Cade Howell Mountain Estate Cabernet Sauvignon 2017 750ml
A Cabernet Sauvignon from Howell Mountain, Napa Valley, California.
The wine has aromas of blueberry, blackberry, coco nibs, cranraspberry, roasted coffee, clove, cinna…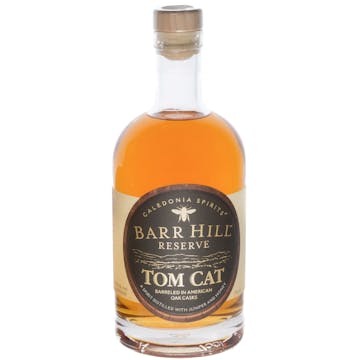 Caledonia Spirits & Winery Barr Hill Reserve Tom Cat Gin 750ml
Each batch is aged in new American oak barrels for 3-4 months. While resting in the barrels, the gin…

Candoni Buongiorno Red Blend 2016 750ml
A Red Wine from Sicily, Italy.
Made from Organically Grown Cabernet Sauvignon and Syrah grapes grown in the Sicily Region in the so…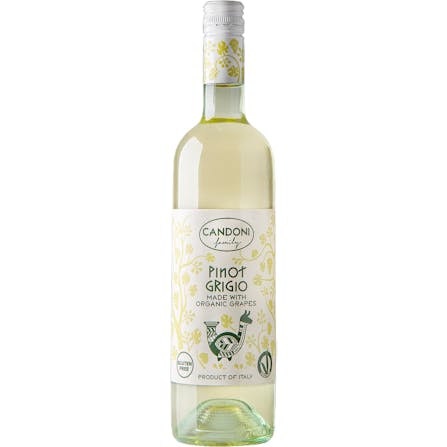 Candoni Organic Pinot Grigio 2020 750ml
A White Wine from Sicily, Italy.
Smooth, soft and harmonious, with balanced acidity. This wine has nice body and great flavor. Aromas…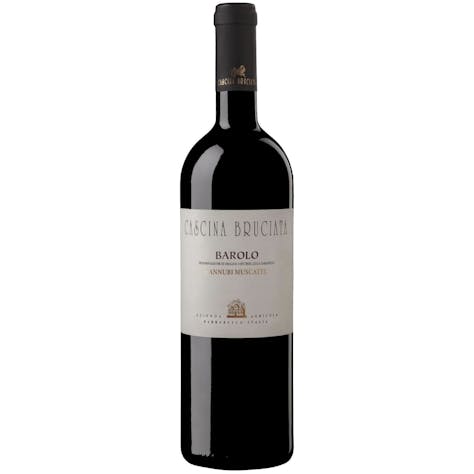 Cascina Bruciata Barolo Cannubi Muscatel 2013 750ml
A Red Wine from Barolo, Piedmont, Italy.
The nose shows red fruit notes that are enriched by sweet spices like cumin and a so hint of cinnamo…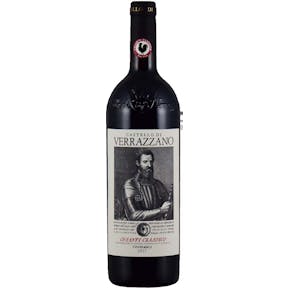 Castello di Verrazzano Chianti Classico 2018 750ml
A Red Wine from Chianti Classico, Tuscany, Italy.
Ruby red colour with purplish reflexes, intense scent, rich in flavours of red mature fruits such as…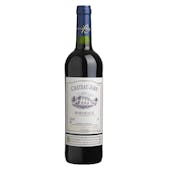 Chateau Jarr Bordeaux 2020 750ml
A Red Wine from Bordeaux, France.
A blend of approximately one third each of Merlot, Cabernet Franc, Cabernet Sauvignon.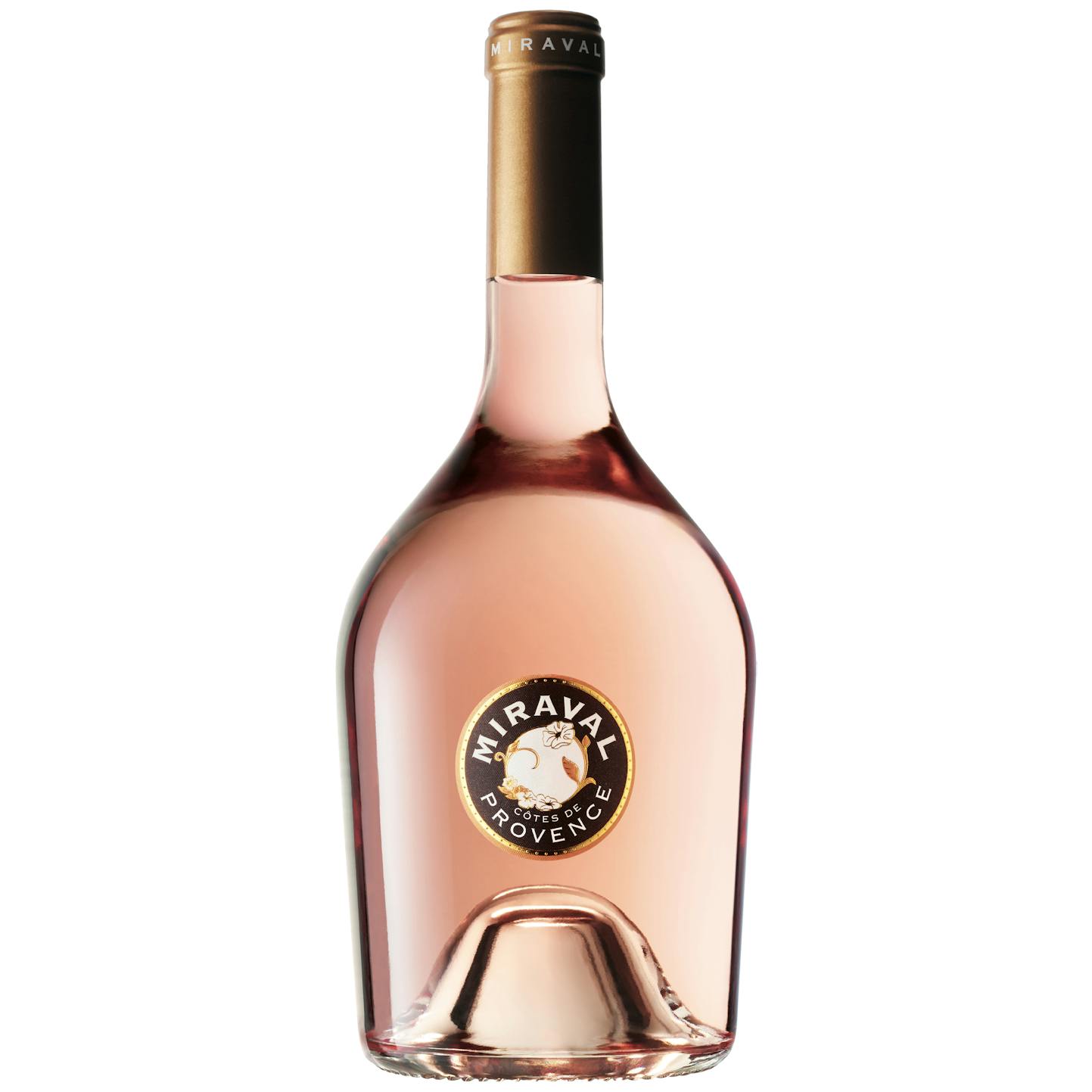 Chateau Miraval Côtes de Provence Rosé 2020 750ml
A Rosé Wine from Côtes de Provence, Provence, France.
Elegant pale-pink color, evoking a rose petal. On the nose, Miraval Rosé shows all its elegance: bea…
Crop Harvest Earth Organic Cucumber Vodka 750ml
Like taking a walk in the vegetable garden, our Crop Cucumber Vodka is sure to refresh your palate…

Crop Harvest Earth Organic Spiced Pumpkin Vodka 750ml
Crop Organic Artisanal Vodka has a refreshingly crisp, clean, pure taste. Crop is made from American…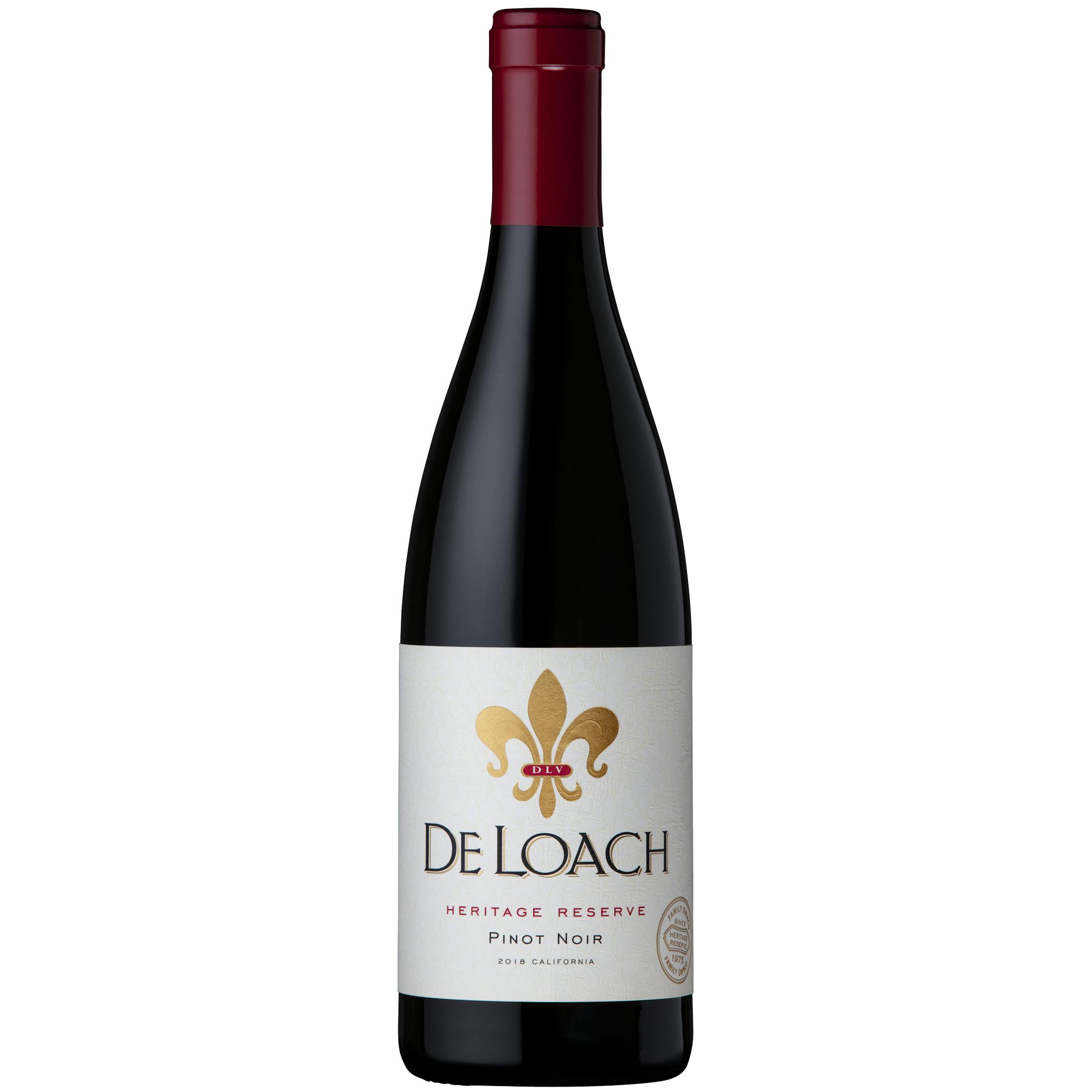 DeLoach Heritage Reserve Pinot Noir 2020 750ml
A Pinot Noir from California.
Vibrant red fruit notes waft from the glass with a hint of spice. Strawberry and raspberry flavors c…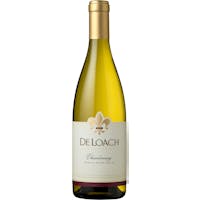 DeLoach Russian River Valley Chardonnay 2017 750ml
A Chardonnay from Russian River Valley, Sonoma County, California.
A pale-yellow color in the glass, our 2017 Russian River Valley Chardonnay opens with enticing aroma…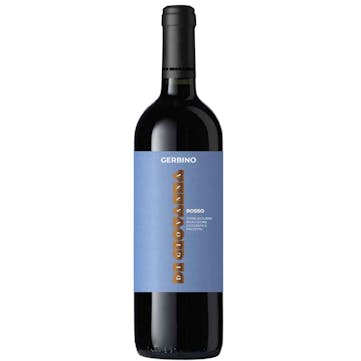 Di Giovanna Gerbino Rosso 2018 750ml
A Red Wine from Contessa Entellina, Sicily, Italy.
Gerbino Rosso is a rich and sunny red blend with a freshness that expresses it's territory. The red…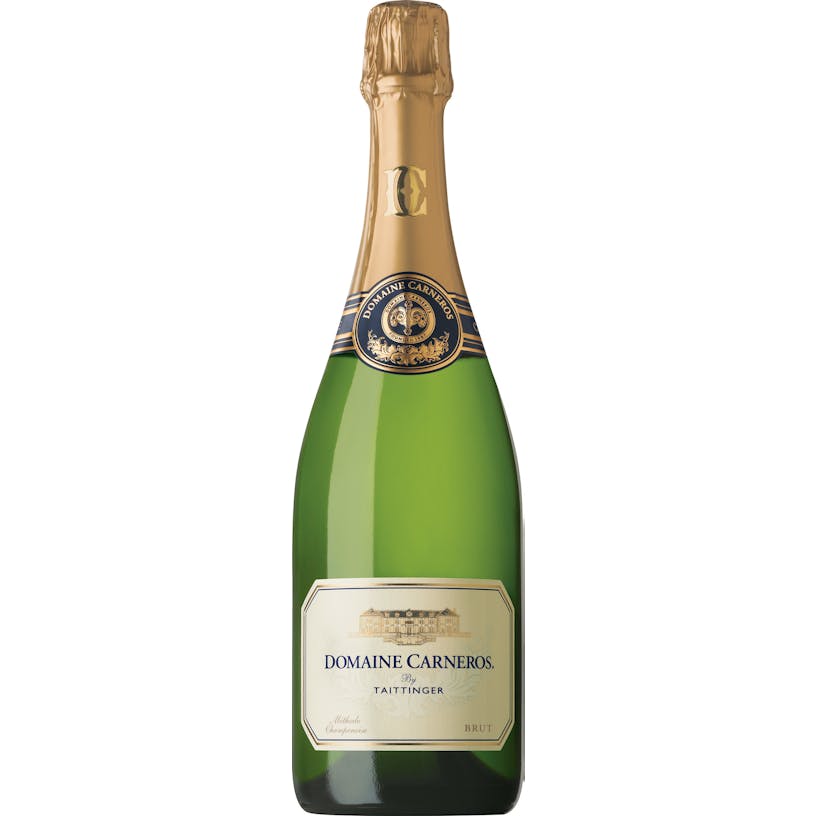 Domaine Carneros Brut Cuvée 750ml
This very focused and elegant wine displays lovely notes of key lime, honeycomb, and lemon curd. Thi…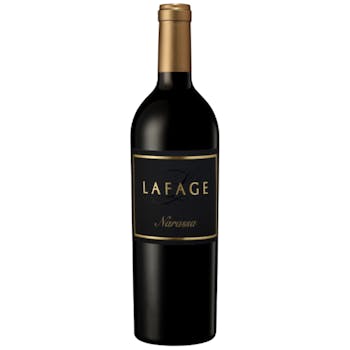 Domaine LaFage Cotes Catalanes Narassa 2018 750ml
A Red Wine from Cotes Catalanes, Languedoc-Roussillon, France.
On the nose there are notes of blackberries, wild herbs and some peppery notes. The palate is full-b…